Fleet Street Crimson (aka Ruby)

BAER/CERF: Normal
Embark DNA Tested
Liver/Dilute Color Tested: Normal
PLL/SCA/LOA/DM/HU: Normal
DOB: 06/16/2018
Tricolor/Lightly Broken Coat

Crimson (aka Ruby) is a lovely puppy with a great temperament, lovely structure, and a fabulous coat. She is a serious, thoughtful, and relatively laid back puppy, however she certainly isn't lacking in drive! She's showing lots of promise in agility so far. Ruby started her show career out with a bang by taking Puppy Conformation Champion at Spring Fever II. We hope to start trialing her in agility in ealy 2020.

Crimson's accomplishments:
Date
Title/Result
April 13-14, 2019
Spring Fever I
1st - Conformation
2nd - Ball Toss

Spring Fever II
Best Bitch Pup
Puppy Conformation Champion
3rd - Barn Hunt

April 27-28, 2019
Mason Dixon VII
4th - Conformation
1st - Lure Coursing

Mason Dixon VIII
4th - Conformation


May 25-26, 2019
Yankee I
1st - Conformation
3nd - Novice Puppy GTG

Yankee II
1st - Conformation
2nd - Novice Puppy GTG


August 31 - September 1, 2019
Northgate Terrier Trials
1st - Conformation
4th - Agility (Jumpers)

9/14/19 - 9/15/19
JRTCC National Trial
1st - Conformation
3rd - Ball Toss
3rd - Foreign Bred Conformation

10/11/19 - 10/13/19
JRTCA National Trial
2nd - Conformation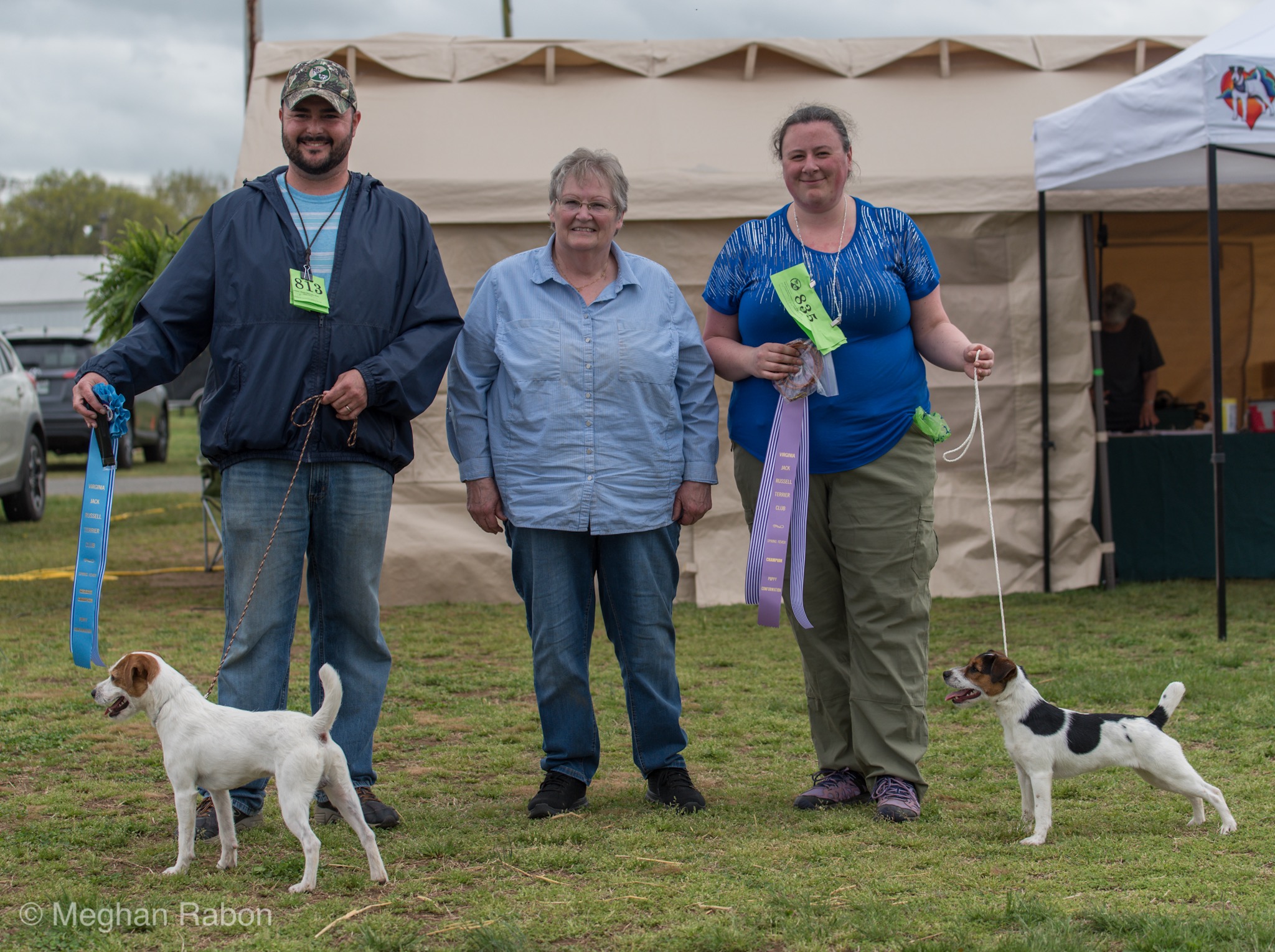 Ruby winning Puppy Conformation Champion at Spring Fever II in VA, April 2019