Available Dogs
We have a few dogs available - there is no rush to place them, and we will be very selective to make sure they find the perfect home. Feel free to reach out for more information!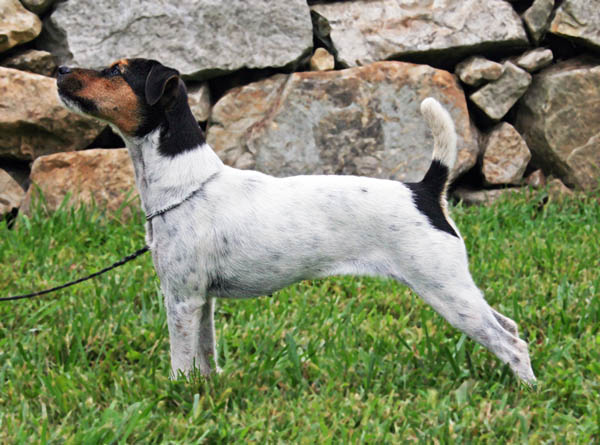 Cricket
Cricket is an 11 year old spayed female who we would place if we found her the perfect retirement home. She would love to be an only dog, and would love nothing more than to curl up with you on the couch. She has no major health issues, and would prefer a quiet, adult-only home. She doesn't require loads of exercise, but still enjoys hunting in our fenced yard, or going for walks outdoors. She is housebroken and crate trained, and is well-behaved in general.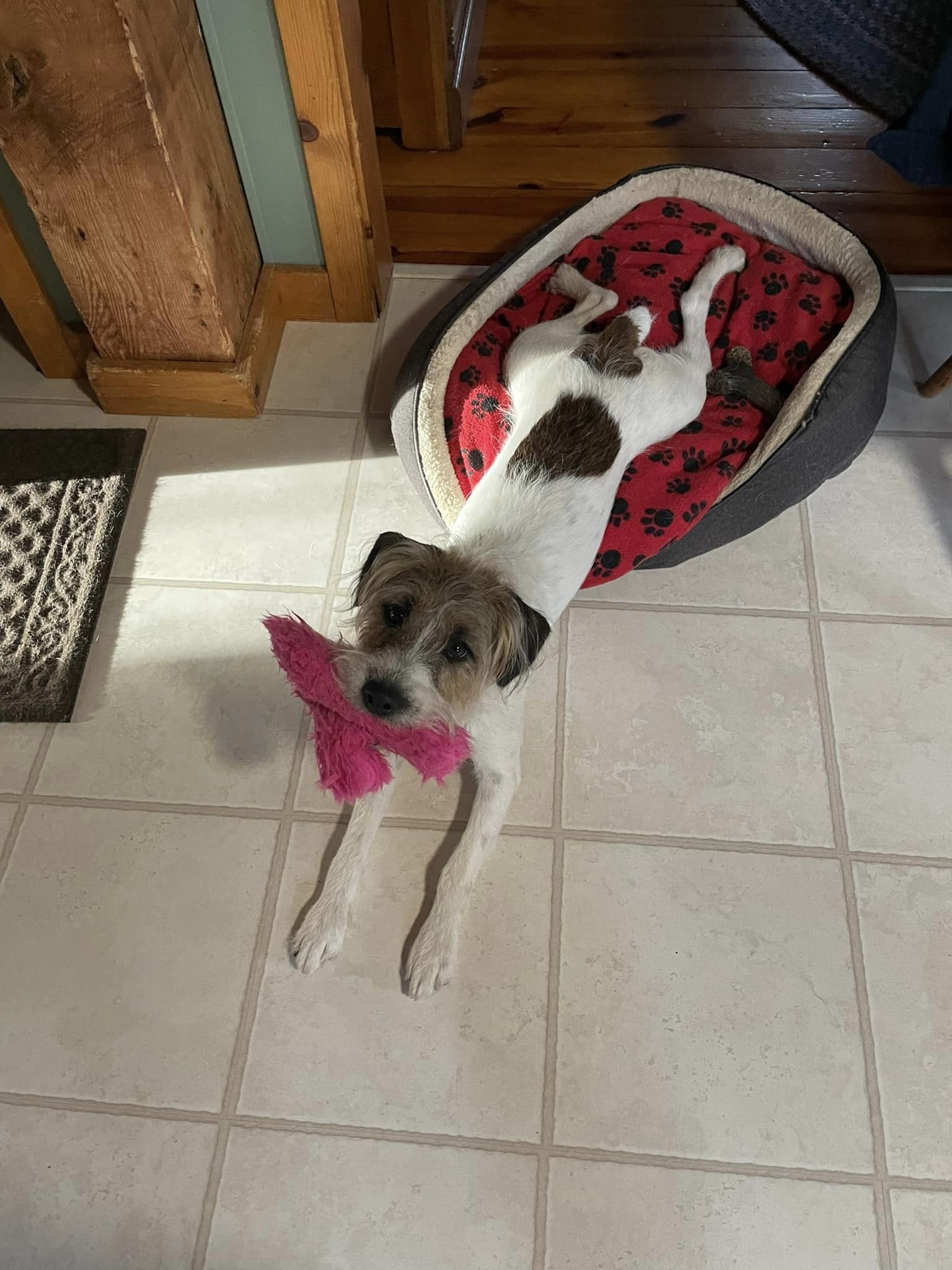 Finn
Finn is a ~ 1 year old neutered male from our Keen/Clover litter. He is tan and white with a rough coat, and is a big boy (16-17" tall and 25 lb). He is currently living in CT, but his owners would like to find him a new home with fenced yard, and ideally with another dog as a playmate. He is friendly with all people, but tends to bark at other dogs out of excitement/frustration. As home with JRT experience is preferred. If interested, please email me and I will provide his owner's contact information.